Computer Room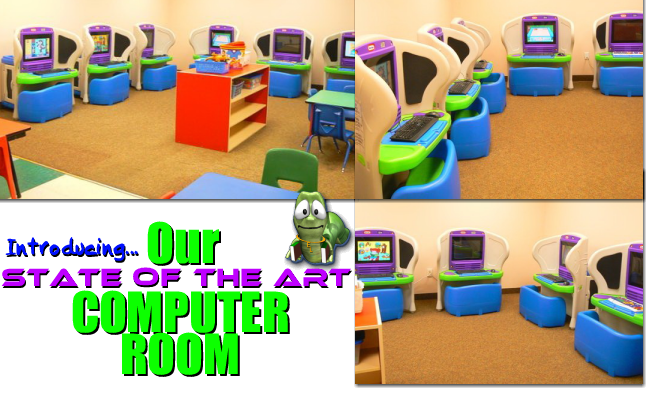 Our program also features a new Computer Room where your child will be introduced to basic computer skills.
Young children are capable of using computers, especially if they are given adult guidance and appropriate software.
Your child can safely create, collaborate, and share information through computers (with adult help) and can learn valuable computer skills such as manipulating a mouse and using a keyboard. This is also a way for children to practice fine motor skills, as well as eye-hand coordination.
Our interactive computer programs encourage creativity, problem solving, and working together. They are very effective learning tools, for your child in a safe and diligently supervised environment.